A Tesco store in Cambridgeshire was forced to shut its doors this morning (Sunday) after selfish shoppers invaded the hour reserved for NHS staff, causing "bedlam."
The shop in Milton, near Cambridge, had to start operating a one-in one-out policy from 10.15am after hundreds of members of the general public started shopping to early and the store quickly became full too capacity.
The supermarket had set aside a dedicated shopping hour for NHS staff between 9am and 10am and for the first half hour it asked shoppers for ID. But after 9.30am no checks were carried out and hundreds of other customers started coming into the store and piling their trolleys high with essentials. Shoppers were queuing down the aisles and the supermarket eventually had to shut the front doors.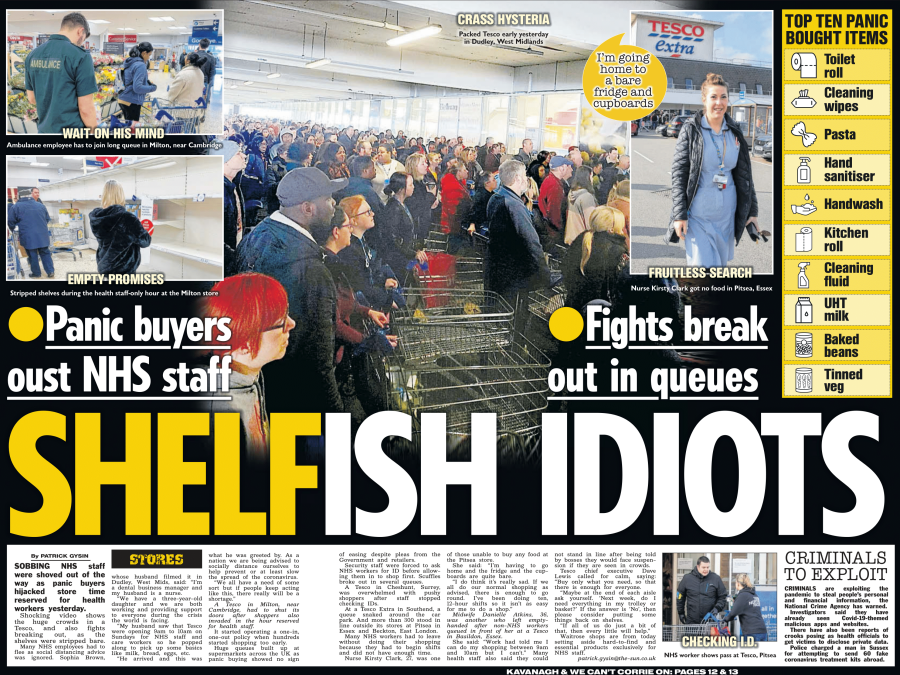 "The system worked well at first but once the store stopped asking for ID it became like bedlam," said one nurse, who did not want to be named. "We only had priority for half an hour before the shop was overrun and customers were grabbing everything they could off the shelves. Some of us have just come off night shifts and this is the only time we have got to buy our food. It's so disappointing how selfish some shoppers are."
It comes just hours after shoppers in the UK were told to "be responsible" and think of others after panic-buying has swept across the country.
Our Story Appeared In