An amateur photographer, who has remarkably tracked down hundreds of strangers he snapped on the streets of his hometown more than 40 YEARS ago and painstakingly recreated 168 PICTURES in just ONE YEAR, has published them in a new book.
Retired paramedic Chris Porsz spent hours walking around the city of Peterborough, Cambridgeshire in the late 1970s and 80s, taking candid shots of buskers, bikers and bin men, punks, policemen and protesters, as well as siblings, sweethearts and street artists. He started re-constructing a selection of his favourite pictures from the past around 10 years ago after some of his long-lost subjects recognised themselves when he printed their pictures in local papers, as well as on his website and Facebook.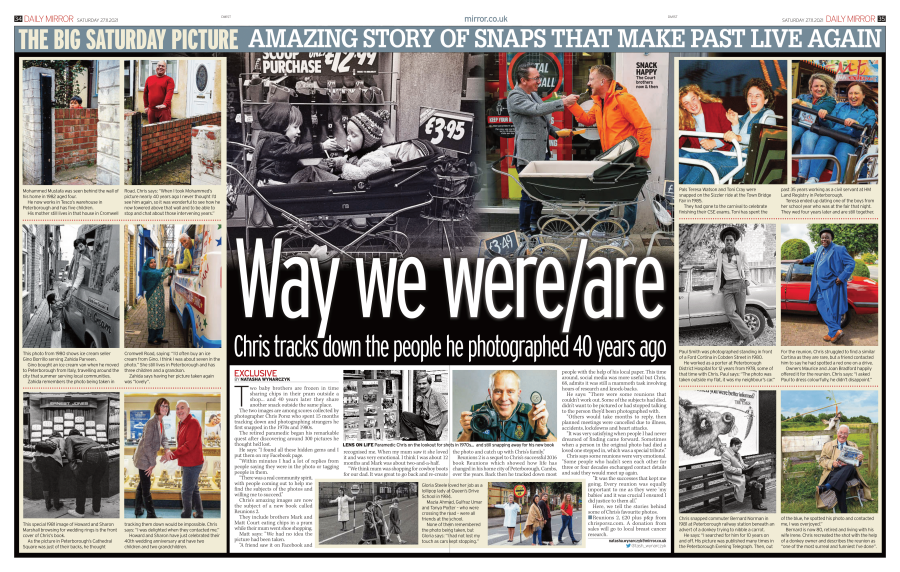 He published his recreations in a book called Reunions in 2016 and it was so successful he was inundated with requests to reconstruct more photos. Now, thanks to social media Chris has amazingly managed to produce a further 168 reunions in just 12 months and has brought out a sequel, Reunions 2.
"It has been very humbling and satisfying to witness so many reunions and seeing the smiles on people's faces as they met up with old friends," said Chris. "Some people hadn't changed at all and others had changed completely. Some have gained hair, others have lost hair. Some have had difficult starts in life and changed their fortunes around, others have not been so lucky."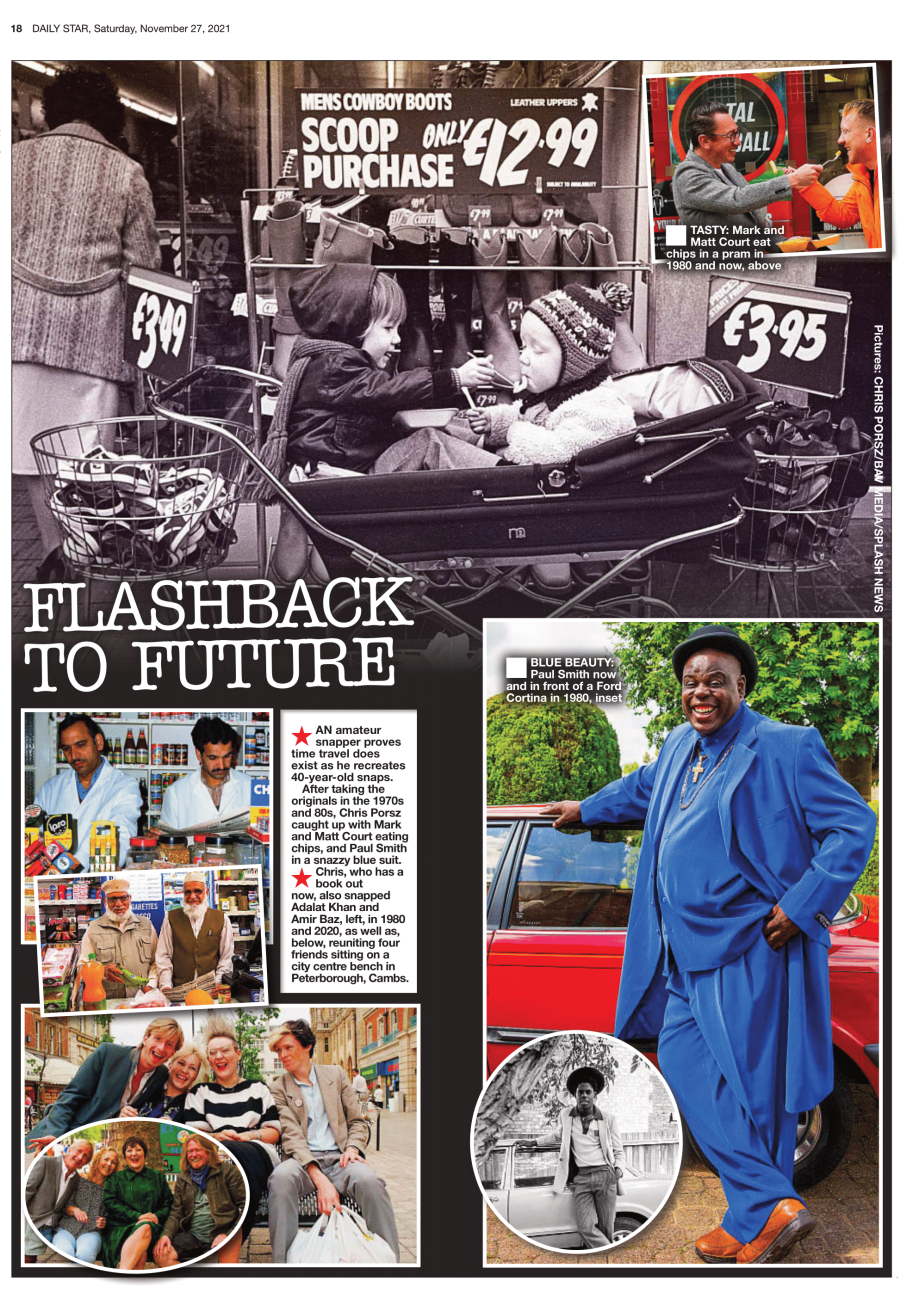 His reunion photos have seen him reunite old friends and relatives, some who had not seen each other for decades, with most exchanging contact details and vowing to stay in touch.
Our Story Appeared In