Aerial photos show the huge sea of flowers left by mourners at the Royal Sandringham Estate in Norfolk as people pay their respects to the Queen.
Drone pictures show thousands of bouquets in front of the Norwich gates after crowds flocked to the estate over the weekend.
There have been long queues over the last few days as mourners lined up to honour Her Majesty, who died at the age of 96.
The Queen frequently stayed on the Sandringham Estate and made her last visit in July, when she made daily trips to see her horses in the nearby stables.
The Sandringham Estate is now in a period of official mourning and all facilities at the estate will remain closed until further notice.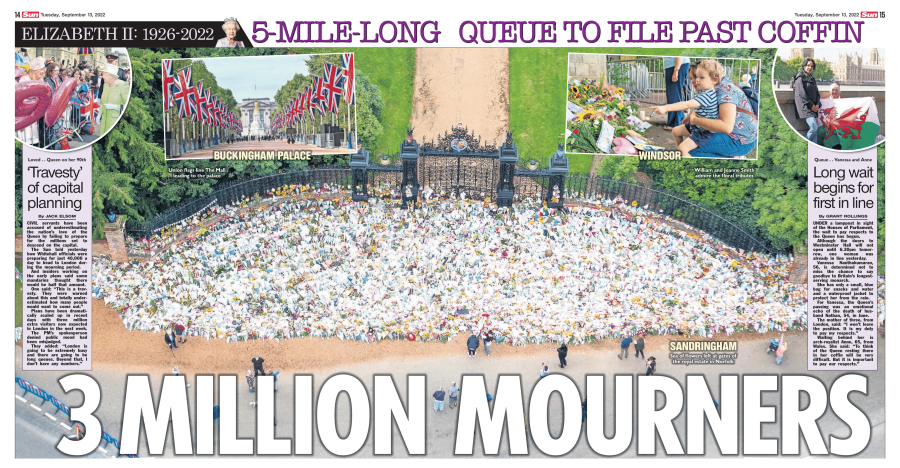 The Sandringham Estate was owned privately by the Queen and inherited from her father.
She usually stayed there every winter until February 6, the anniversary of her father's death and the House is also used by other members of the Royal family.
Our Story Appeared In