Traditional punts in Cambridge have been fitted with PERSPEX screens to help with social distancing between different households.
Punts have looked the same for the last 120 years, but now Lets Go Punting and The Traditional Punting Company have given their boats a makeover so they can safely re-open. The companies have fixed Perspex screens to their boats to ensure there is a protective barrier between different groups of people when the current two metre minimum distance is not met.
Joe Merwiak, owner of The Traditional Punting Company, said: "The punting companies have been working hard over the lockdown period to ensure the safe return of punting, so everyone can enjoy the College Backs of Cambridge. While punting may look slightly different for a while, it will still be a beautiful and relaxing experience."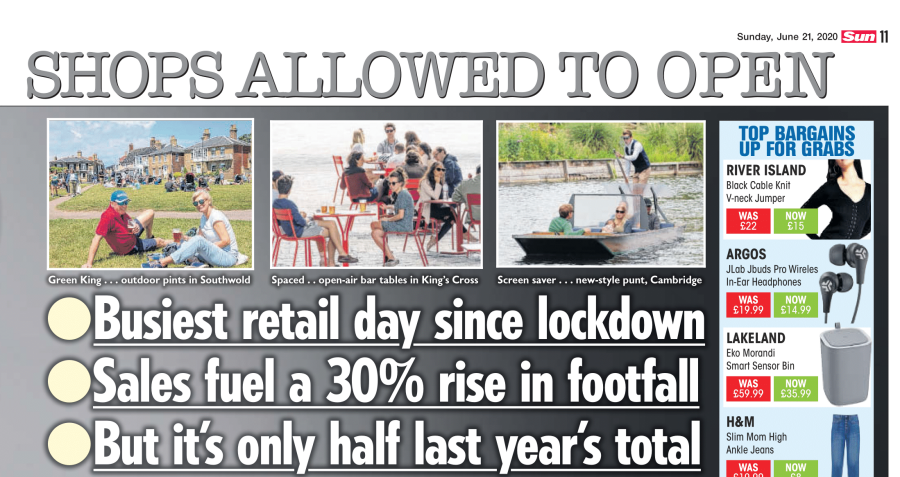 The companies have also undertaken a number of other measures to help keep staff and customers safe during the coronavirus pandemic. They have up-cycled materials to make PPE for their staff, using plastic beer kegs from local brewery, Jolly Good Beer and Cambridge pub, The Blue Moon, to make face visors and they have made washable face masks from bed sheets. They are also using biodegradable disposable gloves to help reduce the carbon footprint. They have replaced the traditional blankets with wipe-able cushion covers and will implement a strict cleaning procedure between tours. People must now book their punts online and there is a new text message service to help notify customers of their departure so they can avoid having to queue for a tour.
The companies have also launched the first audio tour app for punting in Cambridge, with information about the history of the famous sights in English and Chinese. The app uses GPS to deliver audio clips to match the landmarks they are passing.
Our Story Appeared In