A FARM has been cut off by floodwater after a river in Lincolnshire flooded following torrential downpours over the last few days.
Henry Ward's farmhouse and outbuildings have been left surrounded by water after the Barlings Eau, a river near Lincoln, burst its banks. More than 1,000 acres of farmland in Lincolnshire is under water and Mr Ward is now calling on the Environment Agency, which is responsible for the river, to do more to help.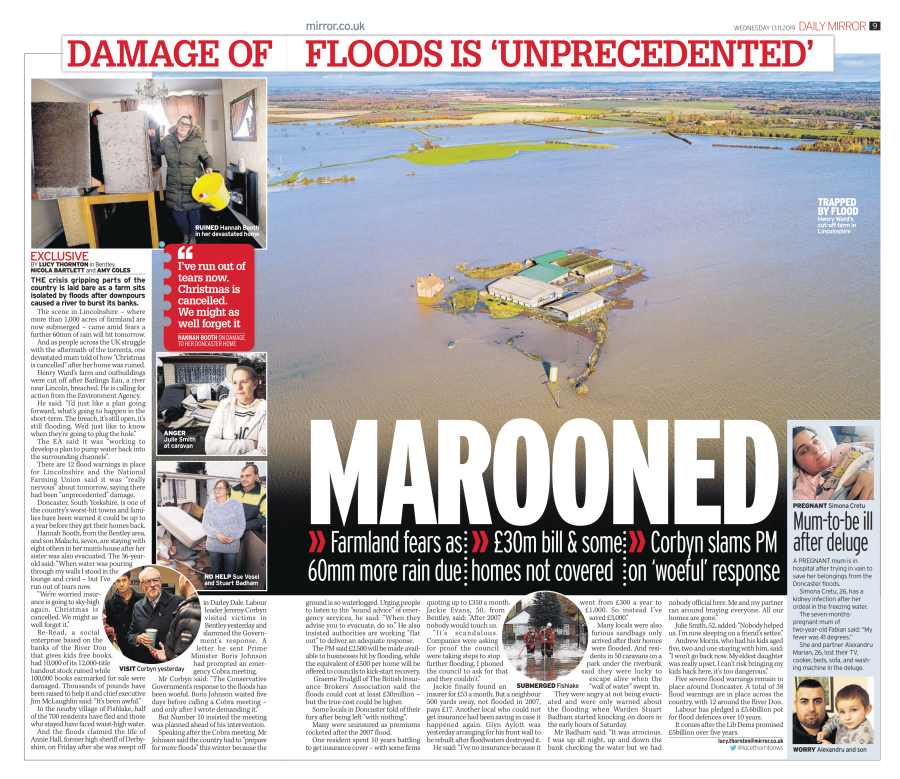 He said: "I'd just like a plan going forward, what's going to happen in the short term. The breach, it's still open, it's still flooding our land now. We'd just like to know when they're going to plug the hole."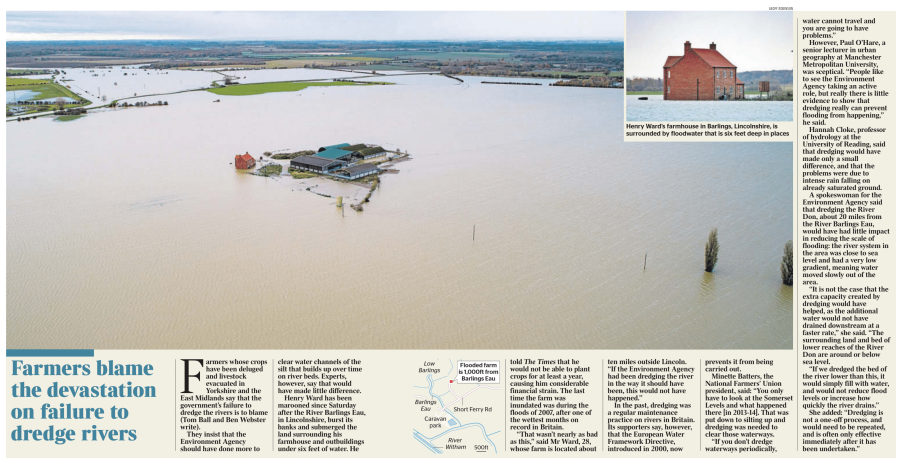 The Environment Agency said they were monitoring the situation and added: "We will be working with the Internal Drainage Board to develop a plan to pump the water back into the surrounding river channels."
There are currently 12 flood warnings in place for Lincolnshire.
Our Story Appeared In