Rock legend Phil Collins looked frail as he sat down to sing for the first night of the Genesis The Last Domino? reunion tour at the Utilita Arena in Birmingham.
But despite his difficulties, the 15,000 fans were delighted by his performance as he belted out many of his greatest hits at the band's first live gig in 14 years. Phil, 70, who has said this will be his last Genesis tour, now finds it tough to even hold a drumstick and his son, Nic Collins, is stepping in for him as they go on the road.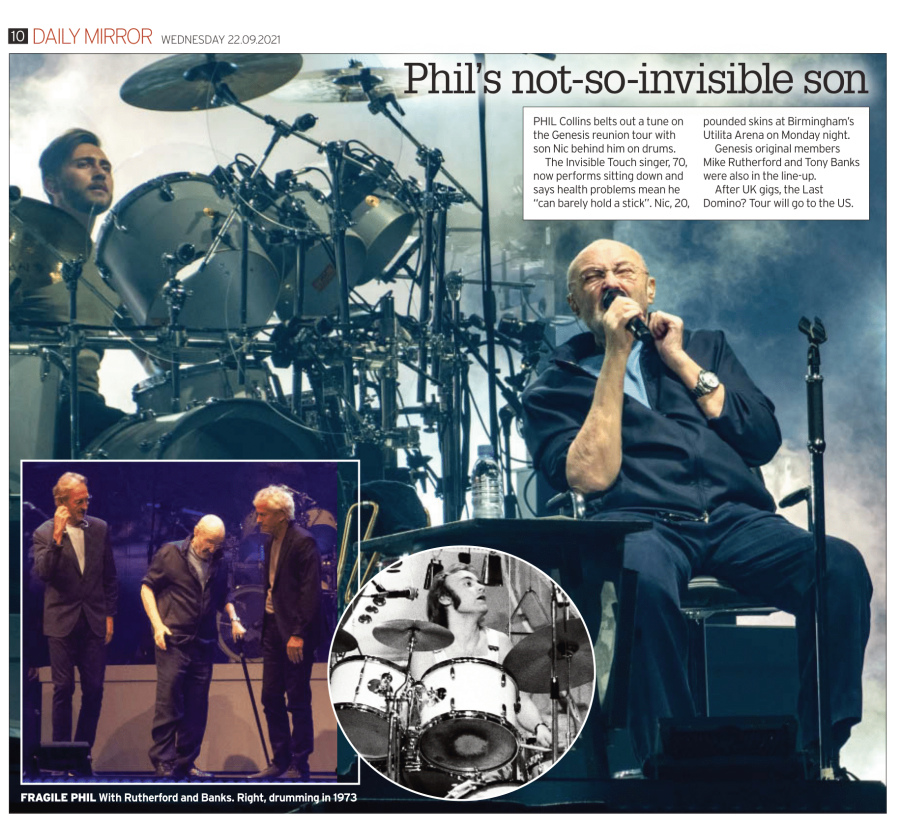 Collins has a history with back problems. The 2007 Genesis reunion tour left him with a dislocated vertebra in his neck that caused nerve damage in his hands. He has been using a walking stick since he had major surgery on his back in October 2015. In 2017 Phil was forced to postpone two solo concerts at the Royal Albert Hall after a fall in his hotel room.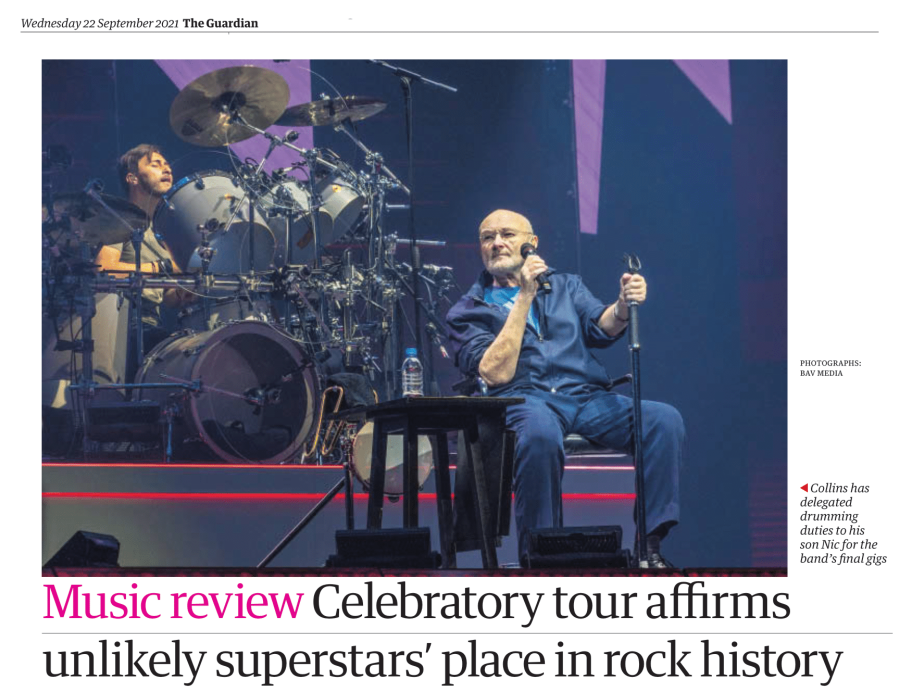 The singer and drummer first found fame with Genesis in the 1970s, ahead of his solo career, and has sold 150 million records globally. The tour, which includes dates in America, was previously delayed due to the Covid pandemic.
Our Story Appeared In