Huge towers of shipping containers filled with Christmas goods are stacked 100ft high in the port of Felixstowe as they wait to be collected.
Britain's biggest container port has become severely congested in recent weeks and is now struggling to cope with the volume of cargo passing through due to a shortage of lorry drivers. The average shipping container which arrives at Felixstowe is currently spending more than nine days at the port before it is collected, which is double the amount of time compared to last year.
A shortage of HGV drivers means there are fewer container collections and they were down around 20 percent last month, creating a backlog of 7,500 containers. There are also labour shortages at the port, with not enough staff to lift the containers on and off the ships. Management at the port are now considering turning vessels away unless the situation improves.
A spokesman for the Port of Felixstowe said: "The pre-Christmas peak combined with haulage shortages, congestion at inland terminals and poor vessel schedule reliability has resulted in a build-up of containers at the port."
Adam Searle, managing director of CP Transport, which operates 45 lorries out of Felixstowe, said the situation was a "nightmare." He said: "It is a definite nightmare. My guys in the office are pulling their hair out every single day and are working extended hours just to try and deliver what our customers need."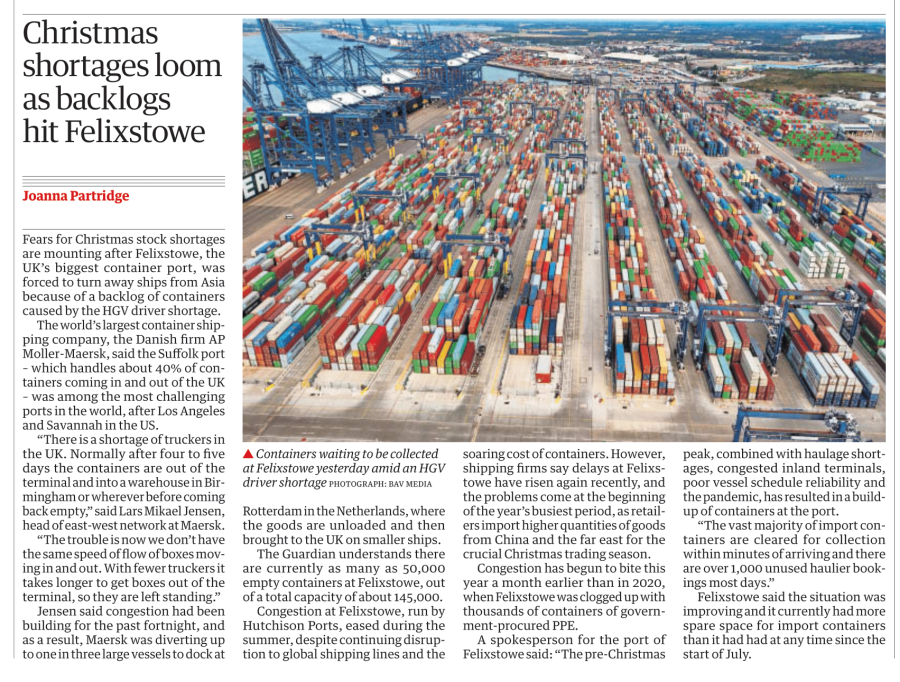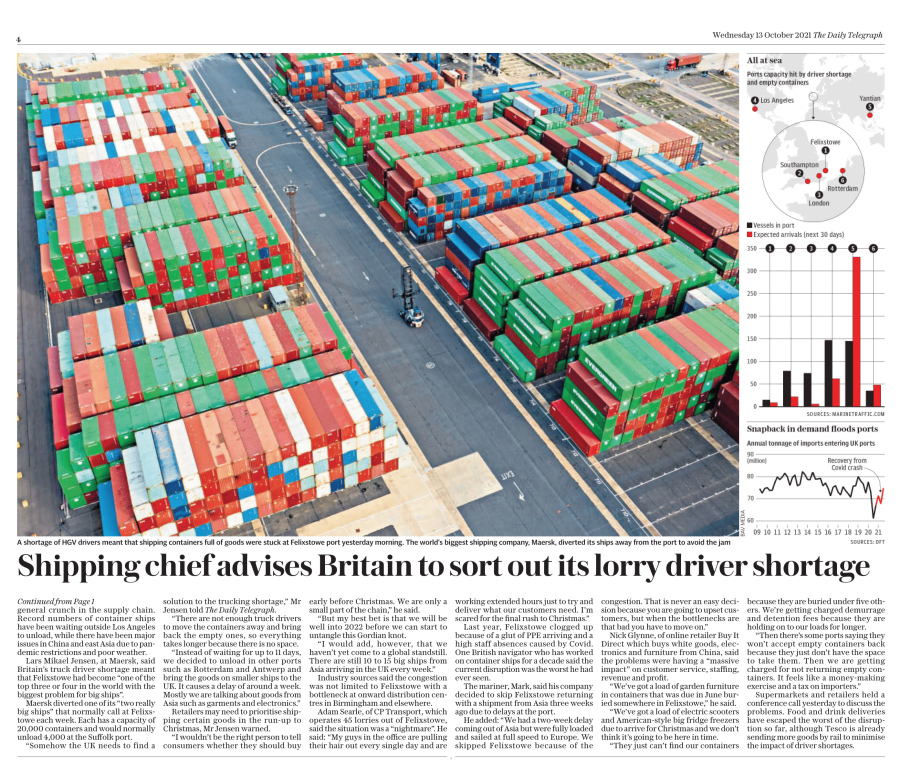 Paul Davey, of the Port of Felixstowe, added: "I think we're getting on top of it but it's not we as a Port, it's the supply chain and the biggest problems are not here in Felixstowe."
Felixstowe deals with just under 40 per cent of all the containers which are sent to and from the UK.
Our Story and Images Appeared In