Ed Sheeran showed he is a devoted husband as he watched wife Cherry Seaborn-Sheeran play hockey after revealing she was diagnosed with a tumour last year.
The pop star cheered on his wife from the sidelines as she played with her squad, the Harleston Magpies at the home game in Norfolk. It comes after Ed, 32, recently said he has an "unbreakable bond" with his wife after a series of traumatic events last year brought them closer together as they leant on each other for support.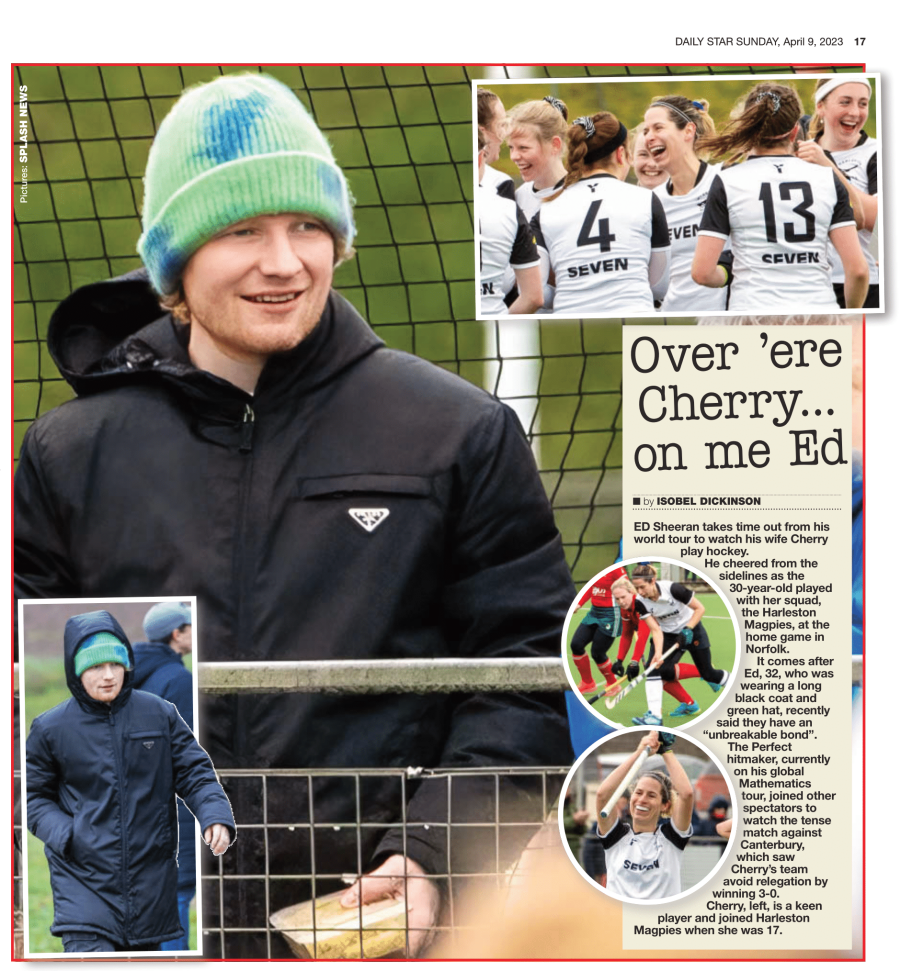 Ed's best friend Jamal Edwards died and Cherry was diagnosed with a tumour while she was pregnant with their youngest daughter, Jupiter, which couldn't be treated until after the birth last May. The Perfect hitmaker who is in the middle of his global Mathematics tour, looked engrossed as he joined other spectators to see the tense match against Canterbury which saw Cherry's team win.
Cherry is a keen hockey player and originally played for Harleston Magpies when she was 17. She held the title of Female Young Player of the Year for Harleston Magpies in 2009. While she studied at Durham University she continued to play hockey and won the British University Championship in 2012 and 2013. She was selected for the England U21's team in 2012 and helped to win the bronze medal at the European Championships. She returned to play for Harleston Magpies in recent years when she moved back to the area.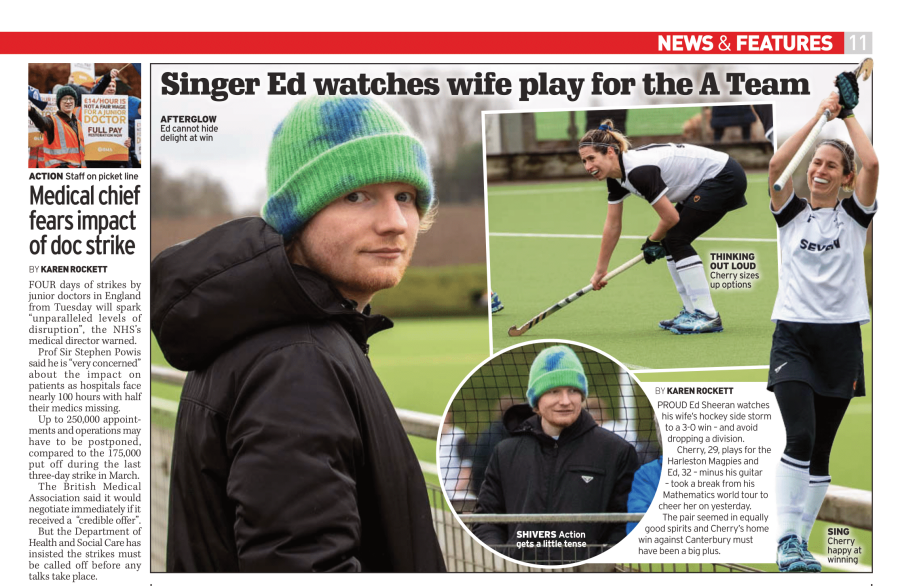 Cherry took a break from her hockey team after the couple's first baby, Lyra Antarctica, was born in August 2020.
Our Story Appeared In