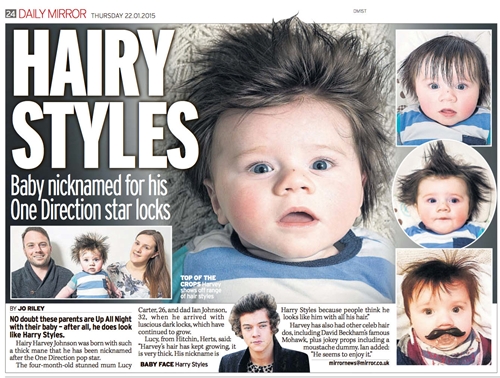 A BABY has been nicknamed Harry Styles after he was born with a thick head of black hair like the One Direction pop star.
Little Harvey Johnson was born with a full head of luscious locks much to the surprise of his parents.
The four-month-old stunned mum Lucy Carter, 26, and dad Ian Johnson, 32, when he arrived with a mane of hair, which has kept on growing.
"When Harvey was born all the midwives kept coming in to see him as his hair was so unusual," said Lucy, from Hitchin, Herts. "Usually a baby's hair falls out after it is born but Harvey's has kept on growing and is really quite thick. I haven't seen any other babies with as much hair as him. His nickname is Harry because so many people think he looks like Harry Styles with all his hair."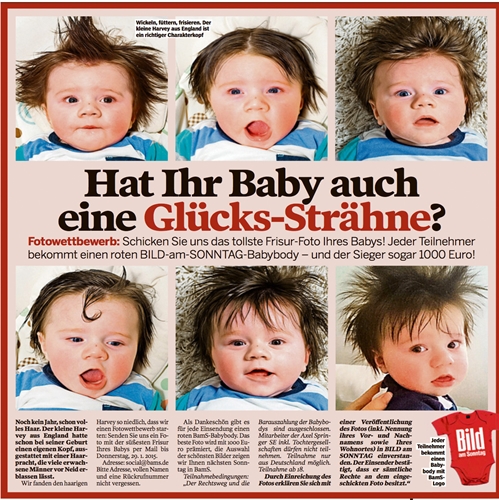 Lucy and Ian, who is a postman, said that everywhere they go people are astonished by the amount of hair Harvey has.
"We both have dark hair and some hair when we were born, but nowhere near as much as him," added Lucy, who is on maternity leave. "We already have to shampoo his hair on a regular basis."
Our Story Appeared In