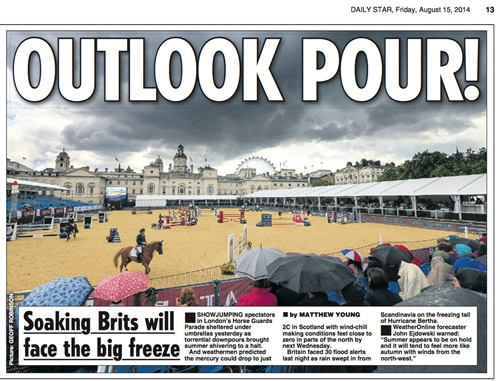 These dramatic pictures show the moment Hurricane Bertha hit the East of England – bringing torrential rain and strong winds.
Large black storm clouds loomed over the large skies as the hurricane arrived in the historic city of Cambridge.
The storm hit Cornwall and Devon and then worked its way north eastwards throughout the day with heavy rain, hail stones and thunder.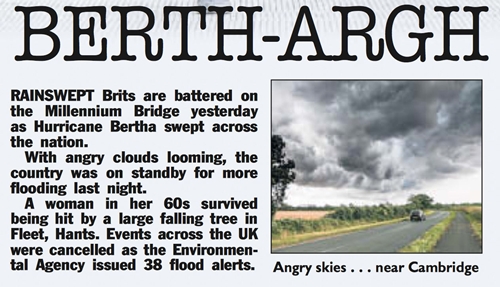 Experts at the Met Office recorded gusts of up to 64mph at the Needles on the Isle of Wight and some areas of England saw 34mm of rain.
The Met Office issued an amber warning for heavy rain in Scotland as the storm moved up the country. It also gave a yellow warning for wind and rain for England.
The torrential rain also caused organisers of TheRideLondon bike race to shorten the 100-mile route across London and Surrey today due to safety fears.
Hugh Brasher, event director, said: "We have reluctantly decided to shorten the route for the event today to 86 miles and miss out the section of the route that includes Leith Hill and Box Hill. This decision has been made in the light of detailed information from the Met Office and with full agreement of local authorities and other agencies. The current weather forecast is for localised, heavy rain. Our primary concern is for the safety of all participants, volunteers and staff."
Our Story Appeared In