Incredible images of the Super Blood Wolf Moon have been taken by photographers across the UK.
Many got up early to take pictures of the remarkable lunar eclipse.
During the spectacle the moon appeared to glow red and seem brighter and closer to Earth than usual.
The natural phenomenon occurs when the Earth passes between the sun and the moon, stopping direct sunlight hitting the moon, so it looks red. The lunar eclipse is known as a blood moon because it turns red. The word super is added because it happens when the moon is unusually close to Earth and all full moons in January are called "wolf moons."
Photographer Stephen Cheatley captured a picture of the rare moon by Blackpool Tower in Lancashire, whilst Daniel Monk took photos of the different stages of the eclipse in Northumberland.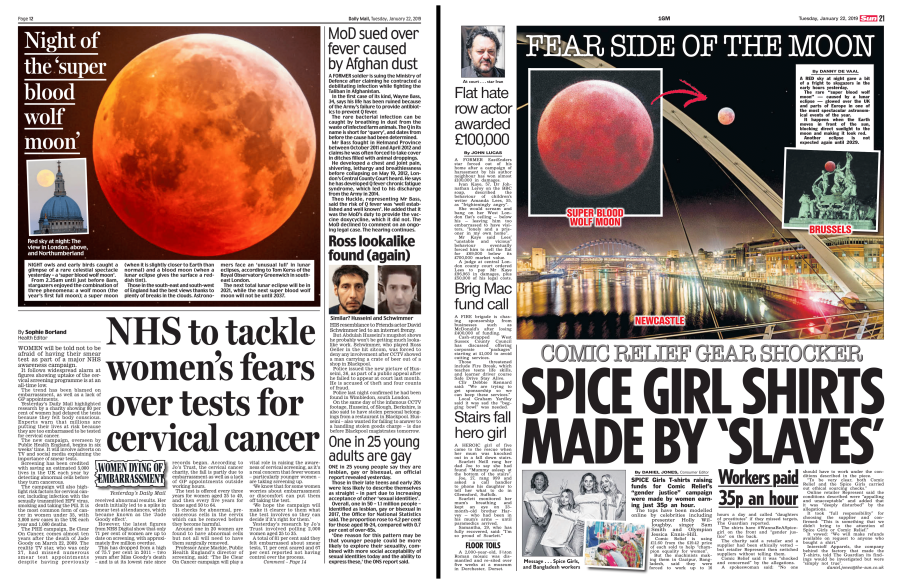 Our Story Appeared In