There were empty shelves at supermarkets across the UK due to the "pingdemic" and a shortage of lorry drivers.
Tesco and Asda in Cambridge are running out of household staples with lots of empty shelves at their stores. At Tesco there was a shortage of fresh fruit and vegetables, fridge food, water, beer and kitchen roll. Whilst Asda was short of bread, fruit and vegetables.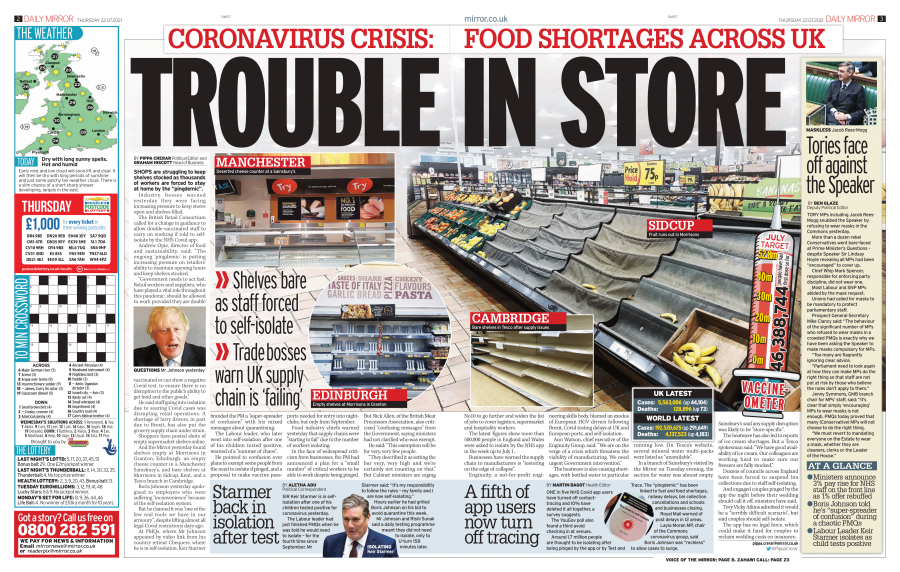 There is now a shortage of 100,000 drivers in the UK, according to The Road Haulage Association, with many who have returned to the European Union. The shortage has got worse as many drivers are now self-isolating due to the "pingdemic," which has seen the NHS contact tracing app send a record 520,194 alerts to people in England in the last week, instructing users to quarantine for up to ten days.
Our Story Appeared In