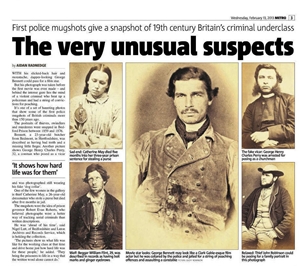 This haunting collection of photos shows some of the FIRST ever police mugshots of criminals in Britain – taken more than 150 YEARS ago.
The vintage portraits of thieves, poachers and murderer were snapped in Bedford Prison between 1859 and 1876.
The book of mugshots is held by Bedfordshire and Luton Archives and Records Service – which was the first local record office in the UK and is now celebrating its centenary.